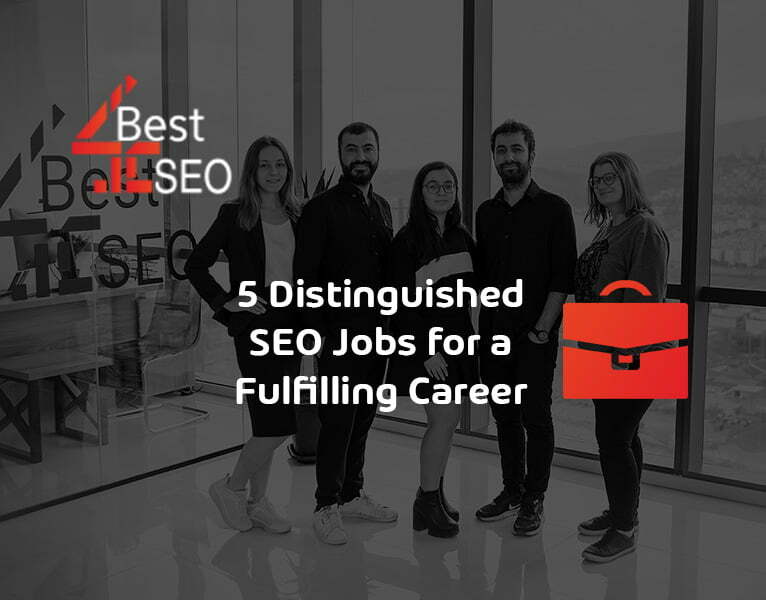 December 29, 2022
Best SEO Jobs

Good knowledge in the field of SEO is a great advantage for everyone who owns it, as knowledge in this field opens many doors and prospects for you to achieve success and progress in your career. Where can I work? What companies can I work for? What are the specializations and positions that I can occupy in this field? Here you will find the answer to all of that. In this article from Best 4 SEO, you will learn about the best SEO jobs that you can find in one of the most advanced companies in this field.
Best SEO Jobs
Discover through the following list the best SEO jobs you can work for:
Content Writer
Content writing is one of the most prominent SEO jobs that you can work in, and it is a job that requires comprehensive knowledge and knowledge of all the secrets of content writing that Google analyzes and evaluates sites based on. The content writer uses his knowledge of the secrets and secrets of SEO to produce competitive content capable of occupying the first positions in the results of search engines in Google. Keyword research, content writing based on SEO criteria, external links and internal links and many more are skills a content writer needs to produce competitive work.
SEO Specialist
SEO specialist is one of the most important SEO jobs as well, and this is due to the great importance that this role plays in the content development process and achieving success in this field. The SEO specialist works on developing SEO strategies and prepares an appropriate action plan to raise the quality of content and improve the website to lead the search engine results. The SEO specialist also studies competitors and analyzes the reasons that help them succeed in implementing them, or that lead them to failure to avoid them.
Digital Marketing Management
One of the most important SEO jobs available in the market today is to work as a digital marketing manager in a leading company. How can knowing the secrets of SEO help you work as a digital marketing manager? The answer is simply that Google evaluates the ads published through it based on the content written on the basis and criteria of SEO. Managing digital marketing in a company requires preparing a marketing services plan directed to specific groups clearly and explicitly, in addition to preparing plans for backlinks and internal and external links.
SEO Consultant
Working as an SEO consultant is one of the best and most prestigious SEO jobs in general, and it requires a lot of experience and expertise and many years of work and practice. SEO consultants do a complete analysis of each specific business case by studying how competitors operate, and then build a strategic business plan aimed at improving content and attracting more followers. SEO consultants focus heavily on the keyword part and consider it the number one secret behind success in SEO.
SEO Director
SEO Manager is the person primarily responsible for all marketing and advertising plans of advertising companies or digital marketing. The SEO manager prepares clear action plans based on clear goals that he aims to reach. Later, he prepares strategies and action plans to help him reach his goals within a specified period of time. Working as an SEO manager is one of the best SEO jobs you can work for.