Working With Us
Absolute Collaboration & Teamwork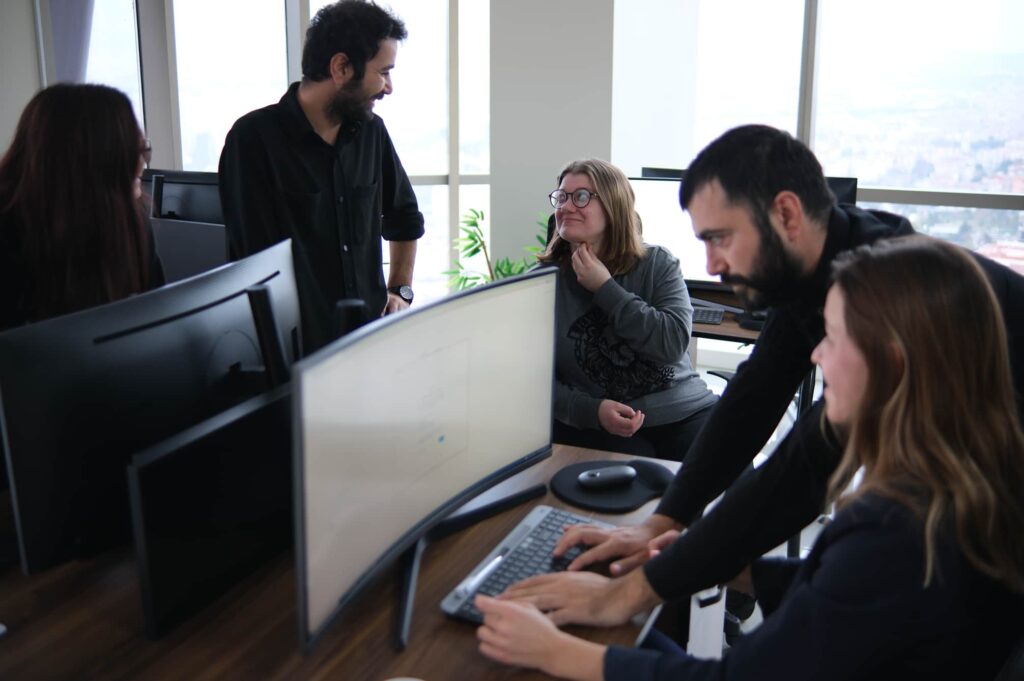 We strongly believe that collaboration and teamwork are the fuel for our success, whether it is with our customers or among our team members.
We complement each other in sharing ideas, continuously learning while working, and achieving goals, and we strongly believe that our client's success is our success as well. All the team, from executives to all staff members.
We are not a traditional digital marketing agency, We are a horizontal organization that does not abide by the traditional hierarchy.
You are Best 4 SEO, we innovate, experiment, and develop together as one unit.
This is why your development, ambition, substantial knowledge, talent, skill, and effort are central.
Excellent Working Conditions
We are proud of our team, and we strive to reward them always for their efforts. This why, at Best 4 SEO, you can enjoy the following working conditions:
Discrimination exclusion
Promising promotions
Rewards and bonuses when deserved
Free Work travels
Team collective activities for entertainment
Strict exclusion of violence and harassment at the workplace
Equal pay (fair wagering according to the position, hierarchy, qualification level, and experience)
Vacancy policy congruent with labor policy rights
Security at work and employee protection
A warm Human Resources department that continuously deals with team dynamics and works
Free extra-formations and new skills learning offers
Support of continuous learning while working (the latest motto of modern world work)
Working hours are from Monday to Friday from 9:00 till 18:00 (Turkey Time) with a one-hour lunch break from 12:00 till 13:00
Saturdays & Sundays are off
14 Days of Annual Leave
Turkish National Holidays are Off
We Challenge You
At Best 4 SEO, our team tackles different fields like Search Engine Optimization (خدمات سيو) , Search Engine Marketing, Link Building, Content Writing, Website Design & Development, Conversion Rate Optimization, Social Media, Backlinks, Web & Mobile Apps and much more.
New Customers, New Tools, New Techniques Every Day!
This is the ultimate stimulation for your brain and skills. With us, you can reach your highest potential.
SEO (السيو) is a fast-paced and broad industry whereby you can learn something new every day and challenge yourself and develop a new set of skills much needed in this evergrowing digital world.
Do you see yourself up for this challenge? Does it sound like you? Do you want to achieve digital success with us and become a member of Best 4 SEO?
Then, by all means, browse the job openings we have and see for yourself which one suits your skillset most.
We are always looking for fresh intelligent candidates to become part of our SEO Company (شركة سيو).
Join Our Team Now!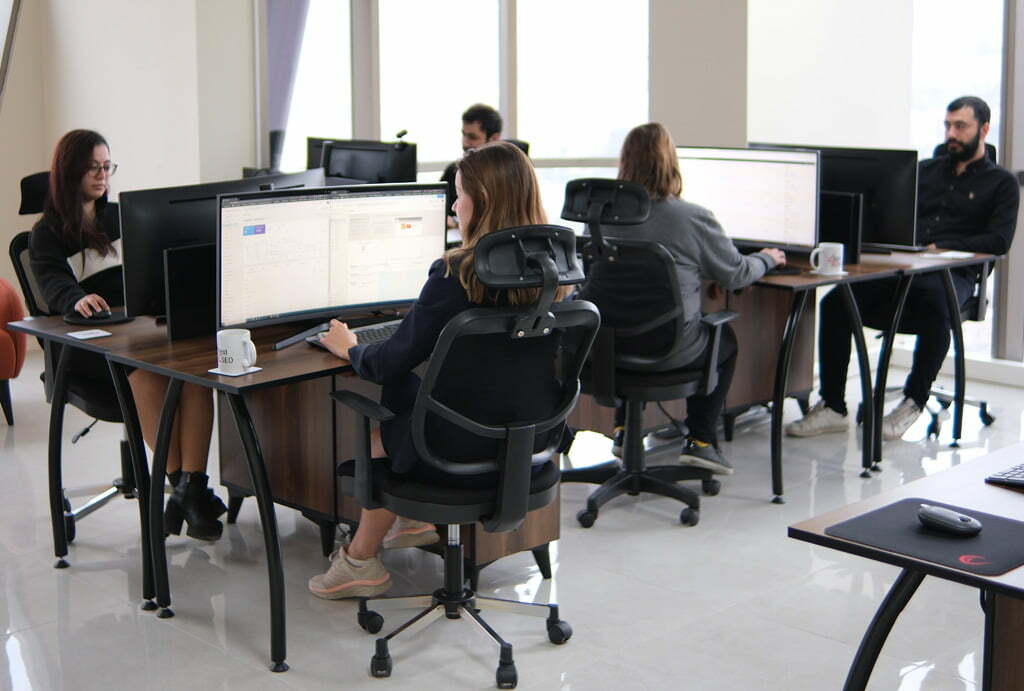 Our Office/ Your Home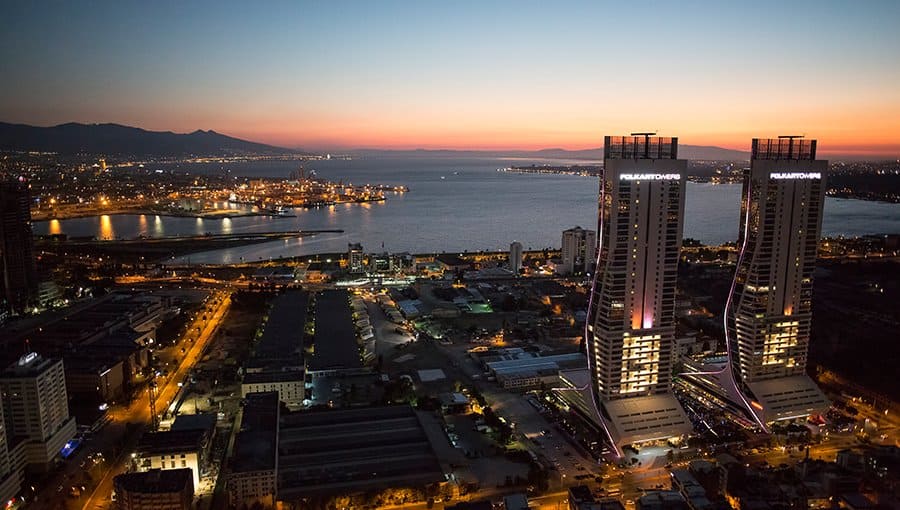 We made sure that our office is a place where you can feel comfortable.
Not just that, but also a place that gives you the energy to think creatively.
Our modern office is located in Folkart Towers, a 47-floor twin skyscraper in the Bayraklı district of the Turkish city of İzmir. Their height is 200 m (656 ft) above ground level.
We are in office 3010, in block B which makes us on the 30th floor.
You will surely enjoy working with a breathtaking view behind you of the beautiful city of Izmir and the Aegean Sea.
Inside Office Amenities
A Private Desk of your own
A fridge stocked with drinks and snacks
A Coffee machine
A Tea Kettle
Folkart Towers Amenities (If you wish to subscribe)
Restaurants
Markets
Outdoor Pool
Sports Complex
Garden
Shopping Areas
Coffee Shops
Bar
Wellness Spa
Is there something missing at our office? Please let us know!

Colleagues Speaking
---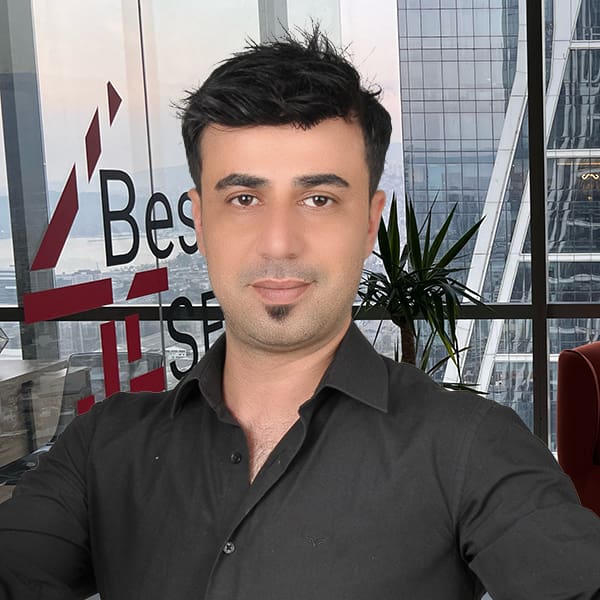 "I feel it is always challenging, and I am enjoying this. It always forces me to do my own research to develop my skills and serve the company. The working environment is very supportive and enjoyable."

— Serkan Dayan, Graphic Designer
---
---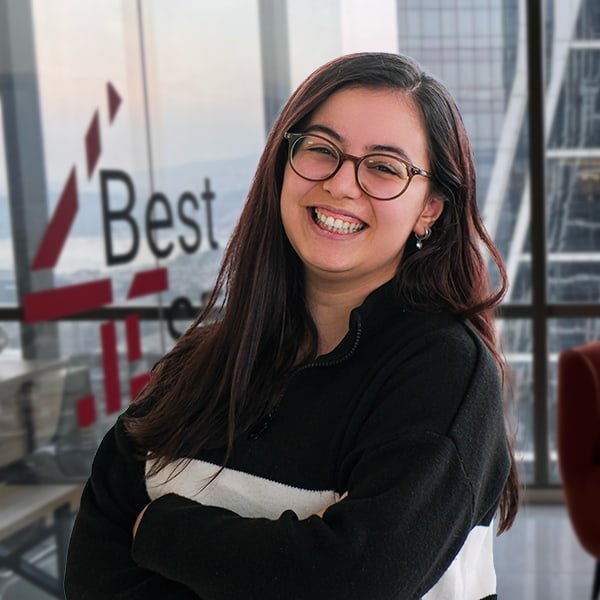 "It's really great working for Best 4 SEO, it is a fun and relaxed work environment. It's a privilege to improve our skills with the projects we are working on. We are like a family with our colleagues."

— Meryem Muş, Software Expert
---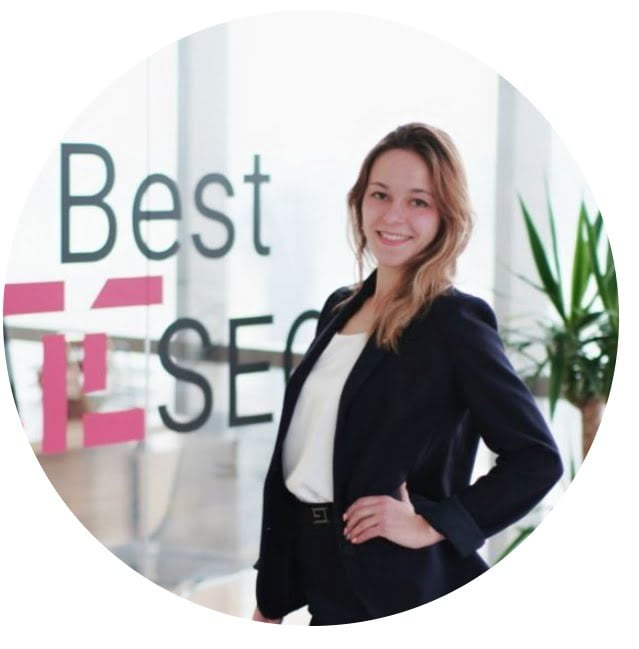 " Our internal motto is rapidity, efficiency and intimacy. Best4Seo is home to both its employees and customers."

— Ekaterina Kuznetsova, Accounting
---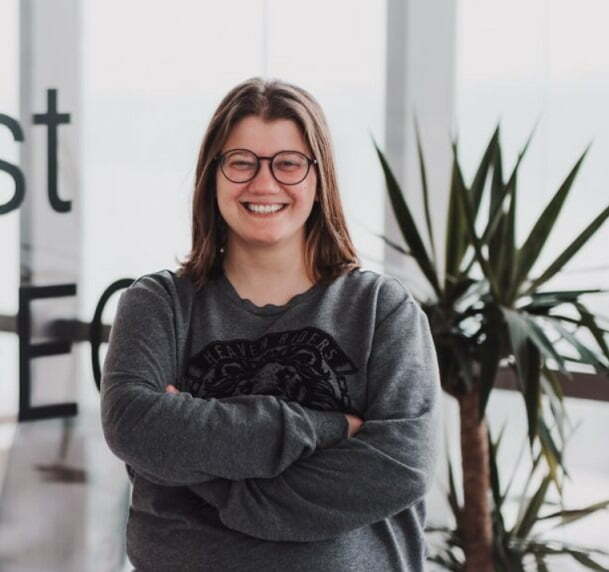 "It just feels like an honour learning these new skills every day, and the best part is, this is the first job I feel like I can share my ideas or make mistakes without worrying about being judged or criticized."

— Amani Itani, Content Writer
---
Your future colleagues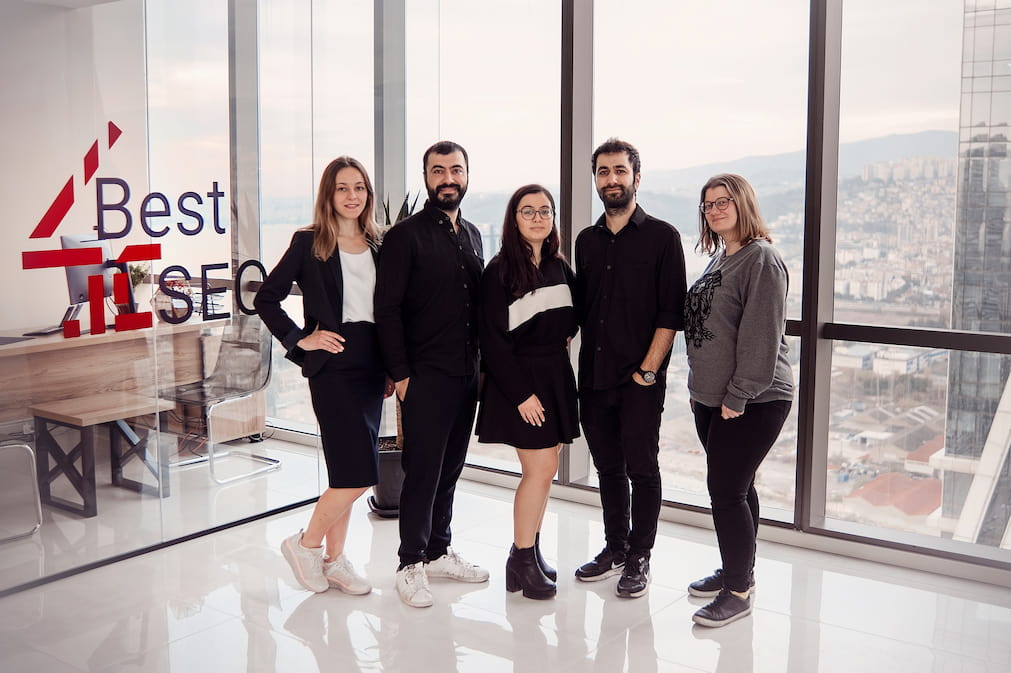 Check out Our Team to meet your future colleague and hopefully one day you will be part of our cross-cultural and diverse, yet equally treated and respectful team. Also see the story of each team member to give you a better perspective too.
So, do you think you can fit here well with us?
Are you up for a challenge and a career growth opportunity?
If yes, then Join Our Team Now!
Browse Jobs
Notice on Recruitment Fraud
If you wish to join our SEO Company team, apply through our official channels only: Our website and our LinkedIn Profile.
Nowadays, many people pose as companies to fish for people. Recruitment fraud has become a serious issue and without awareness, you might fall a victim of it too.
If anyone approaches you outside our website or official Social Media profiles posing as Best 4 SEO, report them as a spam.
Apply through the below only