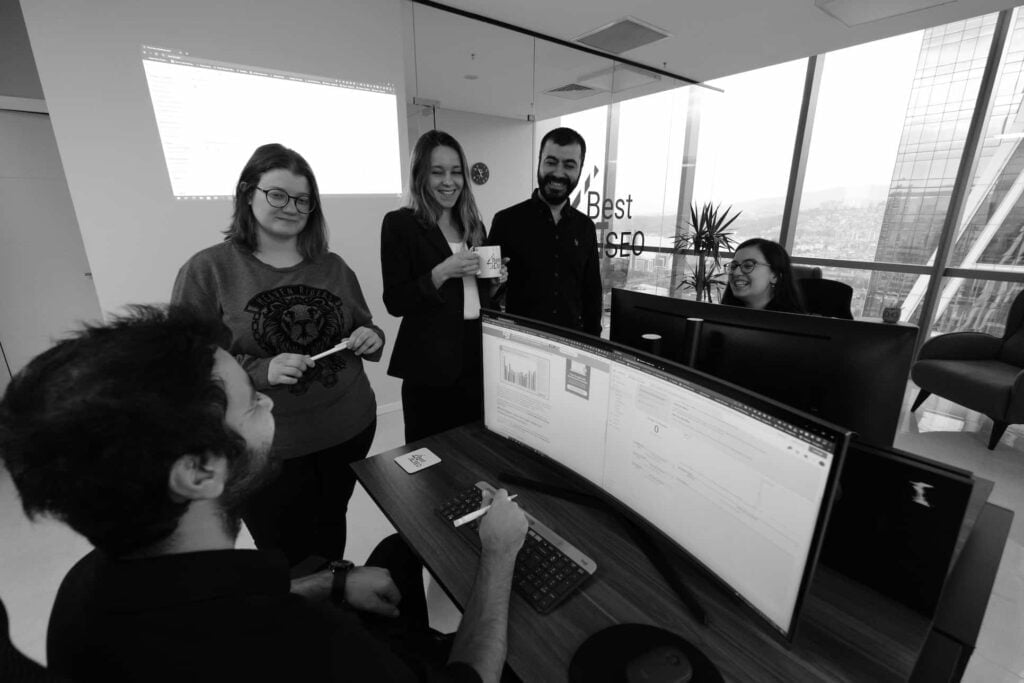 January 26, 2023
International SEO Services
The practice of optimizing your website for visitors from other countries or languages is known as international SEO. If you want to use organic search to connect with a global audience, it is essential. But even for experienced SEO Experts (خبير سيو) , creating an international SEO plan can be challenging. We'll break down the procedure and walk you through it step by step in this tutorial from Best 4 SEO (شركة سيو) .
What is International SEO?
The technique of improving a website and its content for search engines like Google is known as Search Engine Optimization (SEO). While maintaining a strong presence in international search remains a crucial component of SEO, it also aims to increase organic traffic from other regions and/or languages.
With international SEO, search engines can easily recognize the countries your business wants to target. It also indicates the languages used to attract customers from different countries or who speak different languages. For example, in Arabic SEO marketing, you should use Arabic language on your website.
At Best 4 SEO, we implement various steps and techniques for international SEO to ensure your website ranks in local search results in each targeted country. We use the following strategies:
Choosing the appropriate domain: You can use different domain extensions available for each country (e.g., .ae for the United Arab Emirates, .uk for the United Kingdom, .fr for France, etc.) to increase local visibility in search results.
Researching local keywords: Conduct market research to find commonly used keywords in the targeted countries. Then strategically incorporate these keywords into your website's content.
Creating local content: Generate targeted and localized content for each country you are targeting, including translating content into the local language and providing region-specific information relevant to the targeted visitors.
Local structuring: Within your website, include specific geographical information, such as office or store addresses, local phone numbers, and contact details. You can also add a sitemap to your website and link it to relevant pages.
Local backlinks: Build links with other authoritative local websites in the targeted countries. You can also explore opportunities to collaborate with local bloggers or influencers to obtain influential and local backlinks.
Speed optimization: Your website should be fast-loading and responsive to mobile devices, as these factors significantly impact international search engine rankings.
Targeting local queries: Optimize your website for local and long-tail queries that users in the targeted countries might be searching for.
Registering with local search engine services: Some countries have prominent local search engine services, such as Baidu in China or Yandex in Russia. Register your website with these local services to increase your local presence.
By employing these international SEO strategies, we aim to enhance your website's visibility and performance in search results across various countries and languages.
Importance of International SEO
Website content should be relevant to local markets, and its structure should make it easy for search engines to locate and deliver the right web pages to the right consumers. These are the two main components of an international website SEO strategy (خدمة سيو).
Consider a company that sells window coverings in Turkey and expands to Saudi Arabia. You must first ensure that Saudi customers are directed to the appropriate web pages on your site, sites that include details about Saudi locations, delivery schedules, and fees and charges in Saudi Riyal.
You'll need a website structure that includes both Turkish and Saudi pages and uses enough metadata so that user queries direct users to the appropriate page based on their current location.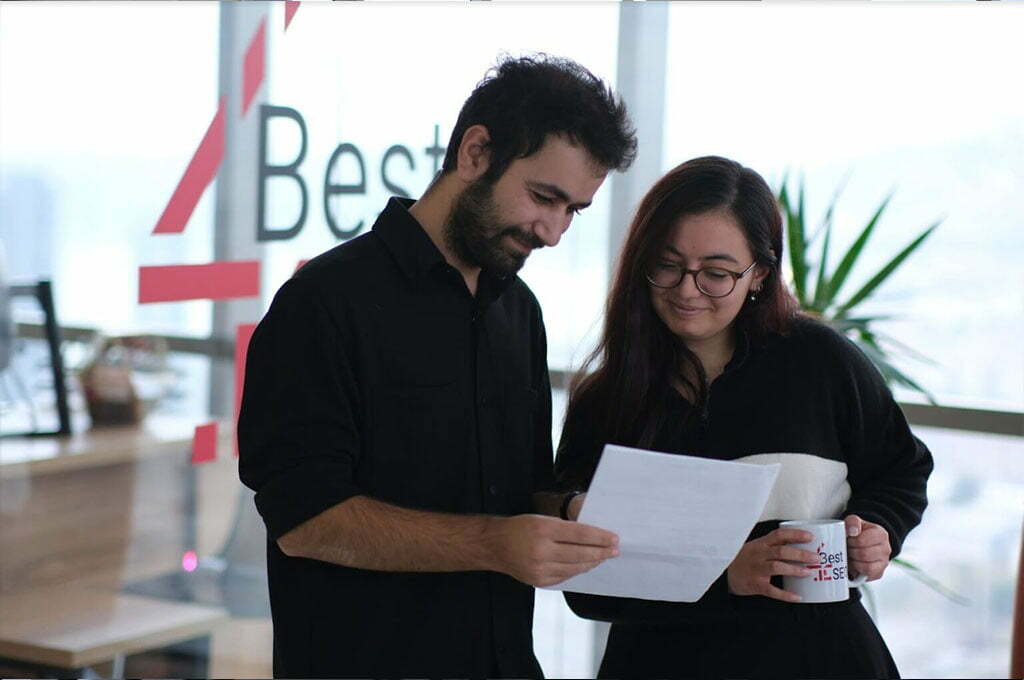 International SEO vs Traditional SEO
Given that search engine algorithms vary widely, if not identical, from country to country, recommended traditional SEO practices are undoubtedly the cornerstone of international SEO.
International SEO is based on the combined experience and understanding of SEO. When you have international websites, you should monitor the overall performance while paying attention to the individual sites. Otherwise, your local market websites may be in direct competition with each other or, worst case scenario, they may not be indexed. If you have a premium website dedicated to Egypt, for example, it shouldn't top or appear in search results for Iraq.
Which Businesses Need International SEO?
International SEO is usually not worth the time and money if you don't have aspirations to develop outside of local markets, such as your current city or state. In fact, if your company only runs local business, international SEO can backfire. Customers who access foreign websites will not be happy to see that you cover only a small part of the world.
On the other hand, investing in international SEO is beneficial if you want to go beyond national boundaries. A comprehensive plan is essential given the huge number of companies competing on the global stage and the increasing difficulty of ranking well for relevant keywords.
Domains in International SEO

Domain names are considered one of the critical factors in improving international search engines. When it comes to directing traffic and attracting targeted visitors from around the world, domain names play a significant role in success.
First and foremost, domain names contribute to building the global identity of a website. When you have a distinctive domain name that is relevant to your business activity, it becomes easy for the international audience to remember and recognize it. Domain names that contain relevant keywords related to the website's content facilitate recognition and increase the chances of visits and interactions.
Secondly, domain names influence the rankings on international search engines. When the domain includes targeted keywords for the international audience, it has a better chance of appearing in local search results for those countries. This means increased visibility and ranking in search engines, which contributes to reaching a global audience and increasing targeted traffic.
Thirdly, domain names help direct international visitors to the appropriate content for them. When you have a specific local domain like .ae for the United Arab Emirates or .fr for France, it automatically directs visitors to the international version of the site or the optimized version for their local user experience. This enhances the user experience and increases the likelihood of their engagement and interaction with the website.
Therefore, it can be said that domain names are of great importance in improving international search engines. They help build a global identity, influence search engine rankings, and direct international visitors to the relevant content. Therefore, choosing a domain name should be done carefully and aligned with the international SEO strategy to maximize its benefits and achieve global success. Building backlinks from high-authority international websites is also essential to assist with international SEO, as external and international SEO are interconnected.
International SEO & Markets
Reviewing market studies, statistics, and even your own website data before deciding to engage in foreign SEO is always a smart idea. This is especially important if you need to impress your manager or if you are unsure about opportunities in other states.
The following informative resources will help you decide or order which countries or markets you should target:
The latest information about world trade and commerce is available on websites run by governments and trade organisations
Many companies provide reports and statements online. There are many websites that provide details about specific countries.
Have you noticed any foreign visitors to your site? Does a particular nation bring more visitors to your website than others? It is important to monitor these markets.
Your brand stands out from the competition with the right SEO tactics. While this is crucial for local markets, it becomes even more important if you decide to expand internationally as it will ensure that your website is optimized to support valuable content and keywords in all regions and countries. Increase customer engagement, improve search engine results, and dramatically increase your global impact by taking into account local customs, language, and context.
International SEO FAQs
Why is international SEO important?
International SEO makes sure that it's easy for search engines to figure out which countries your business wants to reach. It also tells search engines which languages you use to attract customers from different countries or who speak different languages.
What's different about international SEO from regular SEO?
Most of the time, regular SEO will focus on your home country or a specific country outside of it. International SEO tries to get you as much traffic as possible from places other than your main target country.
How long does international SEO take to work?
It will take some time before you can notice the results of international SEO. It is important to keep in mind that the more you contribute, the more it will continue to expand, as a result, this is a really cumulative phenomenon.
Who needs international SEO, and who needs local SEO?
International SEO is needed by anyone or any organization that targets an international audience and aims to attract visitors from different parts of the world. If you have a website that offers services or products to global customers, international SEO will be essential to reach a worldwide audience and increase brand awareness in multiple markets. Multinational companies, regional websites, and international e-commerce businesses can greatly benefit from international SEO to improve search engine visibility and increase targeted traffic.
On the other hand, local SEO is essential for businesses or organizations that primarily cater to a local or regional audience. If your business operates in a specific geographical area and serves local customers, local SEO becomes crucial to optimize your website for local search queries. Local SEO strategies help your website appear in local search results, making it more visible to potential customers in your vicinity. This is especially important for brick-and-mortar businesses like local stores, restaurants, medical clinics, or service providers targeting a specific city or region.
By implementing international SEO, you can expand your reach and tap into global markets, while local SEO helps you establish a strong online presence and attract customers within your immediate community or region. Both approaches are essential for businesses depending on their target audience and market focus.
Contact Us Now To Get A Quote & Free SEO Diagnosis Of Your Website.