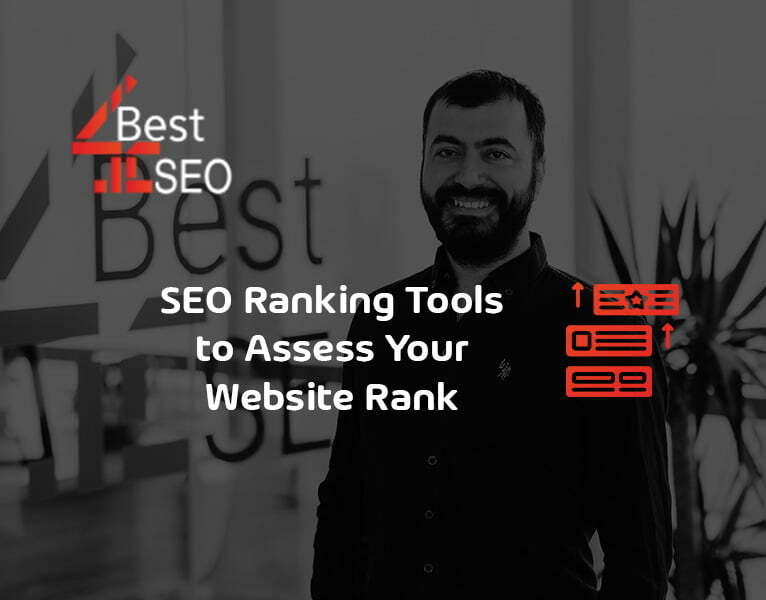 January 9, 2023
SEO Ranking Tools For Website Rank
When you have launched a new website and have been doing SEO practices or utilizing SEO Services or SEO Services (خدمات سيو) from companies like ours for example, Best 4 SEO (شركة سيو) , one thing is crucial, monitoring your Website Rank.
To do so, several useful SEO Ranking tools are available online that can be utilized to monitor your Website Rank development and keep track of your competitors, as well as finding out whether your SEO practices are effective or not.
Today, we will discuss the top 5 SEO Ranking tools available.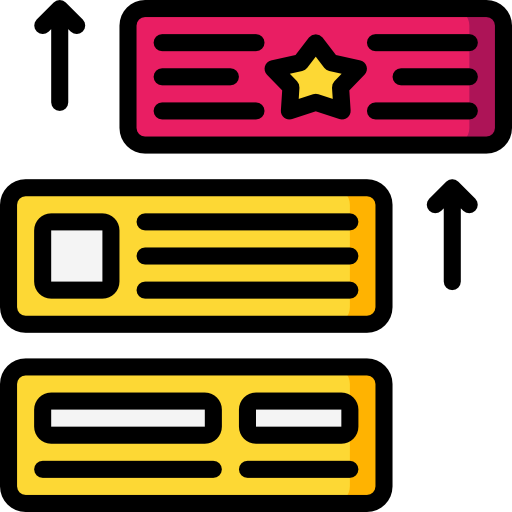 1-SiteChecker
SiteChecker is one of the best ranking software to help monitor your website rank and performance. Sure, it has necessary SEO features other than rank tracking, like keyword research tools or link checkers and so on. But let's talk about Website Rank features:
Track your website rank on 4 search engines (Google, Bing, Yahoo, and Yandex)
Check any position updates on SERPs
Check your Website rank in a specific region or city
Check your website rank on mobile devices
PDF reports and SERP history
Find keywords that have potential to rank
2-SerpStat
SerpStat is handy SEO ranking tool for marketeers and SEO experts (خبير سيو) as well s digital marketing agencies or even businesses. Other than keyword research, API, link checking, and other SEO Tools, it has the following SEO ranking features:
Check your website rank for a particular keyword in a certain geographical area
Check position for Organic keywords
Check position for Paid keywords
Track your competitors' ranking for keywords
Track your rank in mobile devices
Daily ranking updates
3-SE Ranking
SE Ranking is a SEO package software that focuses primarily on keywords. Keyword ranking is every marketeer, SEO expert, business, or website owner's main focus. So let's see the ranking features in SE Ranking:
Check your website's rank on Google, YouTube, Yahoo, Bing, Yandex, and other Search Engines
Check your position for keywords in a particular location
Monitor your competitors' ranking for keywords
Get detailed reports that compare your keyword ranking with your competitors
SEO Ranking Reports
4-SERPWatcher
SERPWatcher is a ranking tool that also focuses on keyword analysis using KW Finder. The best thing about it is that it is suitable for both, beginners and experts. Let's take a look at what it offers to improve your website rank and track it.
Keyword ranking within the last 24 hours
Find related keywords you can rank for
Find your competitors' keywords and their ranking for each
Track your keyword ranking for 50k+ locations and for mobile devices too
Analyse your website URLs
5-RankTracker
Even though the name suggests that RankTracker is only for rank analysis, it does have several useful SEO tools like keyword finder, backlink checker, auditing and so on. But, since today we are focusing on ranking, let's check out what RankTracker has to offer.
Track your rank on Google, Bing, Yahoo, and Yandex
Track your rank for mobile devices, not just desktop computers
Check keyword competition to rank for
Detect issues that are stopping you from ranking
Track keywords in multiple languages
Discover new keywords to rank for with RankTracker's huge keyword database
More Ranking Tools
Even though we only mentioned 5 ranking tools, there are several tools out there that are just as good, as for which tool you should choose, it depends on the size of your business and on which level you are in terms of SEO, and most importantly, your budget.
Here are other ranking tools you can check out:

HubSpot Website Grader: It crawls your website's homepage and gives you a score and suggestions on how to improve it. The average website score is 67%.
Google Search Console: This shows your website's general position and position for certain keywords and countries. You can even check the position of a certain page on your website. This is just one of many features of this SEO ranking tool.
Google Analytics: Even though it is not exactly an SEO ranking tool Google Analytics gives you a full report on your website.
UpCity Free SEO Report Card: It gives you the average score of your website as well as whether you ranked among the top 10, top 30, top 100, or not in each search engine.
Internet Marketing Ninjas: They offer many SEO services, including SEO ranking solutions. They help you discover why your ranking has dropped and what you can do to get back on top.
Bing Webmaster: This is basically the Google Search Console version for Bing Search Engine by Microsoft. You can check the keywords you are ranking for, your backlinks, SEO errors …etc
Google Trends: It does not rank your website, but it does rank the latest trending keywords in each geographical location which helps you find topics and keywords better.
Seolyzer: It helps you analyze your website's SEO performance in real-time without having to wait for Google to crawl it.
SEOquake: It gives an SEO report summary on whatever website you want and diagnoses its errors. It is good too to check the competition.
Seobility: Provides SEO audit, from backlink analysis to link-building tools, as well as ranking tracking.
Ahrefs: See where you rank for certain keywords in over 200 countries around the world and find out your domain rank.
SEMrush: Track your website rank for each keyword and compare it with your competitors and track your progress.
GrowthBar: It is an SEO tool that helps improve your website rank. It heavily relies on Artificial intelligence to give you suggestions and solutions. Surely, you can track your rank for each keyword.
Woorank: It gives you the overall score of your website along with identifying why you did not score well for a certain aspect and suggests the right one for you.
Moz Pro: It is an all-in-one SEO ranking tool. One of its many features is showing your website's rank for mobile and desktop devices and tracking them.
Screaming Frog SEO Spider: It is an SEO tool that crawls the pages of your websites and diagnosis the problems with them. Such as lengthy URLs, missing headers…
SpyFu: A SEO ranking tool with many features, including tracking the site rank's history and progress. SpyFu is an all-in-one SEO tool comparable with Ahrefs and SemRush.
Seomater: It crawls your website and gives you a comprehensive report based on your website's SEO, internal links, HTML tags, backlinks, page speed, mobile usability, organic presence, content quality, and more.
ContentKing: Manages your website's EO performance in real-time. This means that the reports you get are based on your website, not yesterday, not a week ago, but right now.
SEO Ranking Factors
Now that you know what the best SEO ranking tools are, you must know what factors search engines take into consideration when ranking your website:
High-quality and informative content: You must write content that fulfills the search intent of the readers. It must be well-written and engaging to the readers whilst including keywords coherently without stuffing them randomly. This significantly reduces the quality of your content.
On-Page SEO: You must include the keyword at the beginning of your content and choose the right keyword density. Also include it in the page title, the SEO title, and the Meta description. Use the table of contents, bullet points, and short paragraphs to make the content more readable. Don't forget to add images/videos.
Backlinks: The more backlinks your website has from websites with a high domain rank (50+), the better its SEO performance.
Internal Links: This is one of the most important ranking factors that search engines inspect. You must have internal links logically placed within each page.
Load Speed: It is imminent that your page loads quickly. Users lose interest in waiting 5 seconds just for a page to load. Even if this page would have solved all their problems. They don't know that; all they know is that it took too long to load and is not worth the trouble.
Security – HTTPS: Even though it is not one of the most important SEO ranking factors, encryption to secure your website's visitors' data will give them a sense of trust.
Schema: Those are good to get your website featured in Google Snippets. These can be "Frequently Asked Questions Schema" or "How To Steps Schema" and others.
Mobile Friendliness: In 2015, Google announced that mobile friendliness would be an important SEO ranking factor as most users access the website from their smartphones or tablets.
SEO Ranking Tools: Final Word
SEO Ranking Tools are a good guide for you to enhance your website and diagnose its SEO problems that are preventing you from ranking high on Search engine results.
They are also good tools to keep track of your rank compared to your competitors.
However, as is the case with all Search Engine Optimization (السيو) aspects, everything is interchanging and being updated all the time.
The SEO rank factors discussed here may differ in the future, and some may even become obsolete.
The trick is to always stay up-to-date with all the SEO ranking factors and choose the best SEO ranking tools to help you with your website accordingly.
Tags:
SEO SEO Ranking SEO Ranking Tools