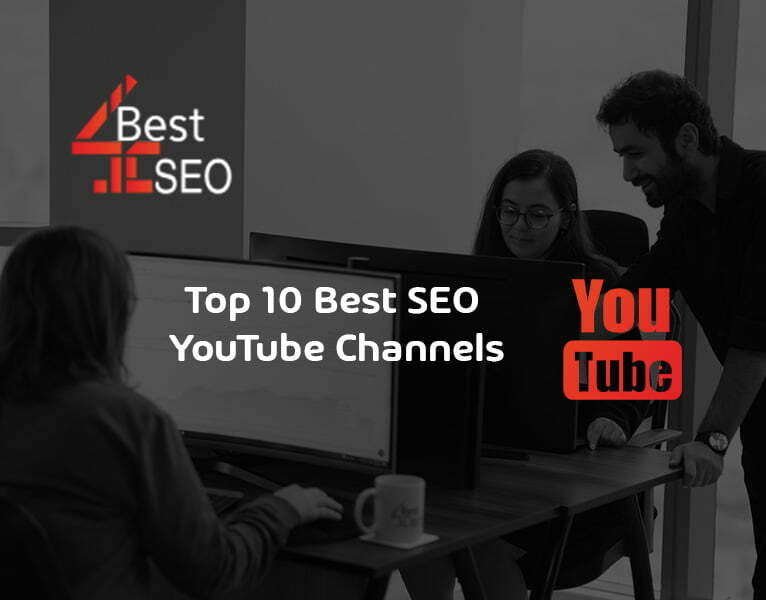 January 9, 2023
Top 10 Best SEO YouTube Channels
If you are trying to find out ways on how to improve your SEO skills, be it about link structure, content writing, heading structure, URLs, keyword research or any other important aspects of SEO, then you should try an interactive approach.
1- Ahrefs
2- Authority Hacker
3- Brian Dean
4- Neil Patel
5- Moz
6- Chase Reiner SEO
7- Craig Campbell SEO
8- Josh Bachynski
9- SEMrush
10- Matt Diggity
Other Notable SEO YouTube Channels
Just because we listed 10 SEO YouTube Channels, it does not mean that the others are not beneficial. There are several other SEO YouTube channels that are also very decent and have good content:
Barry Schwartz: He is the CEO of RustyBrick which is a company based in New York that develops websites and its goal is to minimize costs for its clients and maximize profits. The Channel mostly includes interviews with Barry Schwartz discussing SEO-related and marketing topics.
Charles Floate: Charles is a digital marketing consultant who specializes in black Hat SEO. He has over decades of experience and his YouTube Channel has around 10,000 subscribers. His channel includes interviews with digital experts and SEO Questions and Answers as well as black hat SEO practices and SEO myths. Whether you want to follow his channel or not is entirely up to you because as we have mentioned before, black hat SEO practices are punishable by search engines.
Chris Palmer SEO: He has 11 years of experience in digital marketing. The aim of his channel is to help regular people to succeed in life through digital marketing and search engine optimization. He has over 350 videos dedicated to learning SEO only and much more than that.
Daryl Rosser of Lion Zeal: He is the founder of Lion Zeal, which started out as a podcast that interviews entrepreneurial digital marketers on strategies and tactics for business growth. After having 10 years of experience, Daryl Rosser uses his SEO YouTube channel and Lion Zeal (with the help of his team) to create digital marketing campaigns for himself and his clients to generate millions in revenue. He also trains, motivates, and supports digital marketers throughout their journey of building a business.
Digitaleer: They are a digital marketing agency with over 15 years of experience that provide Search engine optimization, social media, pay-per-click advertisement, and web design services to their clients. Their YouTube channel covers several topics including SEO tactics, SEO software reviews, website audits, and more.
Google Search Central: Formerly Known as Google Webmasters, their aim is to help people rank up their websites and make them more visible on Google searches. Whilst their channel offers general and specific SEO tutorials and information, the best part about their channel is that they provide SEO insights for specific languages.
Gotch SEO: He is the founder of Gotch SEO which is an industry-leading SEO blog and SEO agency. In his channel, he talks about digital marketing, some SEO tips for small companies, and how to make the best use of SEO tools.
Income School: Income School is an internet marketing organization that instructs individuals on how to launch a successful online business by the use of blogging and the development of their own SEO YouTube channels.
Ignite Visibility: It is a reputable Internet Marketing firm that operates out of San Diego in the state of California. They serve clients ranging from medium-sized enterprises to national brands, and they are committed to being honest, working hard, and achieving results. Their SEO YouTube Channel covers all subjects related to digital marketing which of course includes SEO.
JM Internet Group: They teach small business marketers search engine optimization and pay-per-click advertisement. They also teach social media marketing by showing ''How-To'' videos on their SEO YouTube Channel.
Marie Haynes Consulting Inc.: It is a consulting agency that consists of a group of SEO specialists based in Ottowa, Canada. They have over 10 years of SEO experience. They specialize in quality assessments, link audits, and assessing algorithm updates. They have a podcast on their channel that has over 100 videos each talking about Specific Search engine optimization-related topics.
Best SEO YouTube Channels: Final Thoughts
Those were the most prominent 10 SEO YouTube Channels online. However, it is always best to diversify if you wish to grasp all the SEO knowledge available. After all, what might be missing in one channel might be available in one channel, and you may find some means of tutorials more clear in other channels. It is really up to you to decide.
Also, search engine optimization is part f the digital marketing industry and as you saw, many of these SEO YouTube channels are either digital marketers or digital marketing agencies. Therefore, it is a huge plus to acquire basic digital marketing information.
Tags:
SEO SEO YouTube Channel