Web Development Services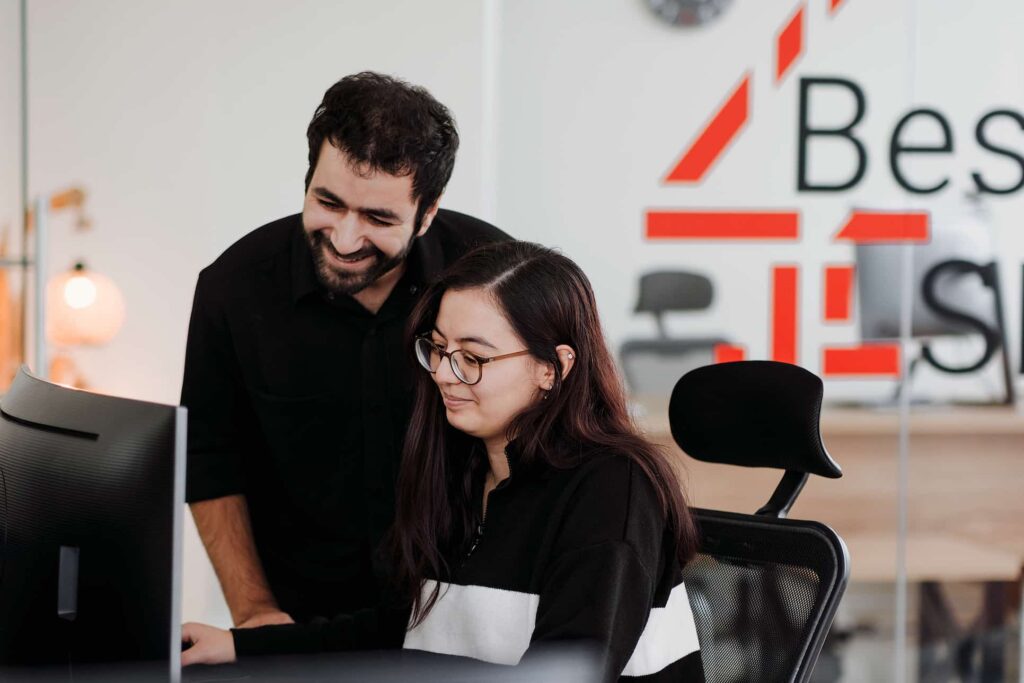 Do you want a cool layout for your website? Do you want it to look appealing to customers in the United Kingdom and have an extremely user-friendly website both for desktop computers and mobile phones? Do you want a fully functioning website? Do you want a standalone app with an appealing app design? Then look no further for our team of Full-stack Developers will put your vision into reality, from the idea to the launch of the site, we will cover you. But first things first, before we discuss our Website Development offers, let us explain to you more about this concept and its importance to boost your local business in either of England, Scotland, Wales and Northern Ireland or United Kingdom as a whole or even across the globe.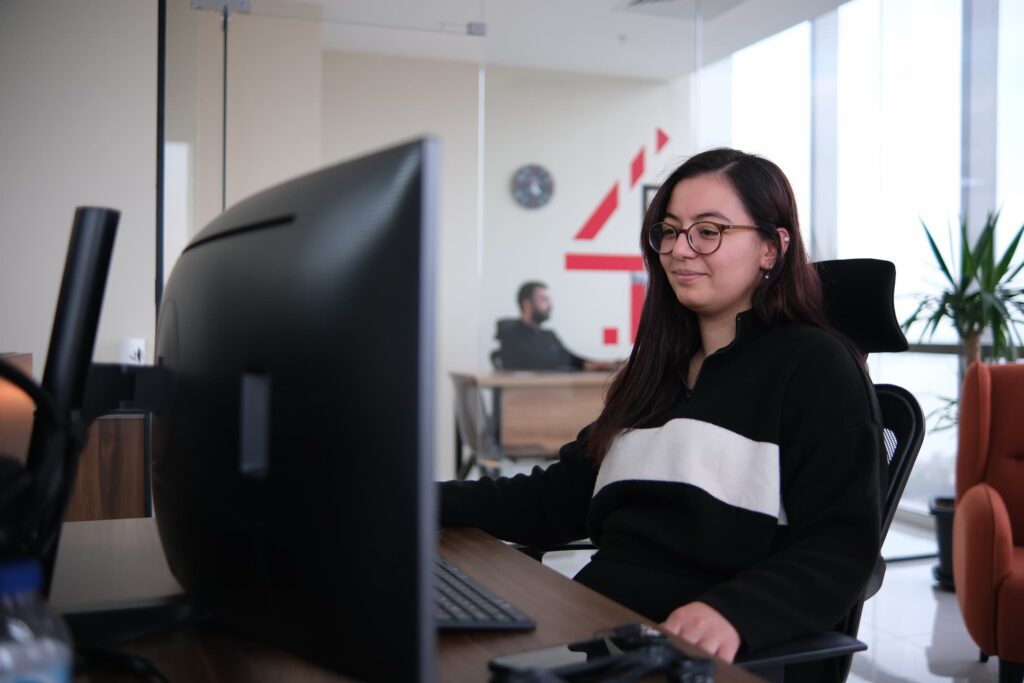 What is Web Development & Why is it Important?
The name is self-explanatory, web development refers to developing a new website. It starts with your idea of the product, then this idea is converted into a visual website with an attractive appearance. Afterwards, our backend developer received this concept web design and brings it to life using HTML, JavaScript and CSS. This aspect of the site is called frontend, because it is visible for visitors. Now comes the job of a backend developer. This developer creates and manages the database, as well as maintaining the technology required to keep the frontend running, as well as making sure that the work done by the front end developer is fully functional and not faulty.
What is our Web Development Process?
Now that we have you in the loop of what web development is, it is time to show you how our service work through this 7-step process.
Step 1: Gathering Input
Everything starts with an idea, we are here to listen to your ideas and get all the required information regarding your product or service the audience it is aimed at. We will also discuss with you your goals and visions in order to start putting them into action.
Step 2: Sitemap & Wireframe Creation
In this stage, the way the site would look is visualized by deriving a sitemap to formulate a correlation among all internal pages within the site, after all, it will not just have a homepage, there will be many sub-pages too. After that, a wireframe or a mock-page will be assembled.
Step 3: Web Design
Surely you have a theme in mind. In this step, a layout of the website is formed including themes, font style and size, images and other media in an appealing and pleasing way to the users. We will repeat this step as many times it takes to reach an end product of your liking.
Step 4: Content Writing
In this step, we will fill the pages with all the information that potential customers will want to know about the product or service you are providing. This content will be SEO based as well to ensure your site's high ranking on search engines and attract organic traffic.
Step 5: Coding
This is when the website comes together. Our developers implement CMS and Framework to ensure that the server can handle the setup and installation.
Step 6: Testing & Launching
Now that the components of the websites are ready and have been assembled together, it is time to make sure everything is functional. Every link is tested in this routine process and fix broken links if any. Spell-checking software is also handy to spot any grammatical or spelling errors, as well as code validators are used. After all that, the website is uploaded to the server using a File Transfer Protocol (FTP). After launching, another check-up is done for protocol reasons.
Step 7: Website Maintenance
This is an ongoing process whereby the website is constantly updated and checked for errors and making sure it is up to the user's expectations and liking.
Why Choose us for Web Development Services in the UK?
Best4SEO employs highly skilled front end developers & backend developers who employ their expertise in developing your website.
Best4SEO is analytics & data-driven.
Best4SEO develops your website and optimizes a mobile compatible version.
Best4SEO provides web development services that are attractive, easy to use, and give your company good results.
Best4SEO believes that the success of its clients is its own success.
Best4SEO provides quick customer support to its clients in multiple languages.
Best4SEO is a very affordable web development company and meets everyone's budget.
Website Development Services FAQ
What are the 3 main types of web development?
Frontend development, which is the part that the user sees on the outside, backend development, which is more of a technical role that requires coding and programming to ensure that the frontend development work is functioning and full stack development which is a mix of the two.
How do I start website development?
To start the website development process, create an idea and develop a plan, create a mock site or a wireframe, build the backend of your website and write codes, then build the frontend part of your website. Get a domain name, test and launch.
What is the process of Website Development?
The process of website development consists of 7 stages: gathering info, creating a wireframe, making the website design, content writing, coding, testing and launching. But it is also important to keep doing maintenance.
What is the best web development software?
Many great web development software exist both for free and paid. Some of the best are Wix, Adobe XD, Weebly, Webflow, Pattern Lab, Bootstrap, Sublime Text 3 and WordPress.
Contact Us Now To Get A Quote & Free SEO Diagnosis Of Your Website.